Search
News & Editorials
Daily Columns
Tide times
Ski Reports
Emergency Number
Business Profiles
Facebook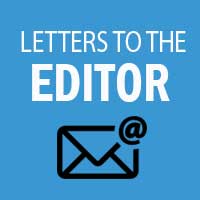 Letters To The Editor
This section is where you can share your story and express your opinion with our viewers.
---
Ratepayer Response

Published: 29 Sep 2016
Author: Russell Eades
---
I was appalled to see the response by the Mayor to the letter from a Councillor on Monday, who made a simple request to clarify what the true cost of the WWTP will be to the community, following the Inquiry report from the CEO's mate. Actions like this are what we expect from the Councillors that are acting for the ratepayer, and we know who the three are that have demonstrated this thus far.
There are no concerns to be addressed, only more internal issues with another staff member who thinks it is their role to decide what information Council members get and when they get it.
But, according to this new CEO any requests for information after 8 July would be treated as OIA requests, and would not be available until after the election. When did he make this decision and advise Councillors ?Did his mate have to wait ? If the Local Government Official Information and Meetings Act ( LGOIMA) prevents our elected Councillors from asking questions of Council employees for up to 3 months out from an election, that is just about as stupid as the decision to go ahead with the $42m rebuild.
Who is in charge then ?
So it seems that the CEO ignored a simple request from an employer to provide information. This is just another employee, to add to the others that have already intentionally mislead councillors ( as identified in the report from the CEO's mate ) This refusal to me as an employer would warrant a verbal warning, to reinforce who is the slave and who is the master, subject of course to ant ridiculous provisions of LGOIMA.
That appears to me to mean that in the month leading up to the WWTP vote, no councillor could request information prior to making that most crucial of decisions on August 9. MOH letters relating to this decision turned up in July and August - were they distributed ?
Who is in charge of the place now ? Where do Councillors get there information, in a timely fashion, to assist them in making decisions ?
The CEO is an employee, nothing more, and he needs to be reminded of that.
Here is a suggestion that may be worth considering moving forward that will get better hands on control and better remuneration for Councillors.
Get rid of the CEO and apply that salary to councillors. Roughly that will pay a councillor an extra $25,000 a year if spread 10 ways. Each Councillor will become the manager of a "portfolio", with its own budget and staff, in a direct lineal relationship between the Board table and different areas of the Council, to oversee and ensure implementation of policy and decisions made at council level, and also to ensure that all valid info relating to their portfolio is made available to councillors leading up to council meetings. $5000 a week is a lot to pay someone, who I would not have been employed in the first place, and these ratepayer funds can be better spent in this manner. Councillor accountability will then become more evident each year.
Russell Eades
Whanganui
By Commenting Below you agree to the Terms and Conditions found here