Search
News & Editorials
Daily Columns
Tide times
Ski Reports
Emergency Number
Business Profiles
Facebook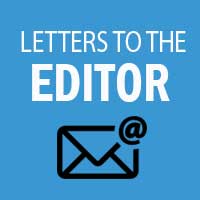 Letters To The Editor
This section is where you can share your story and express your opinion with our viewers.
---
Re SPCA Article

Published: 24 Nov 2016
Author: Jessie Carniel, Wakefield Street
---
In response to Robyn Dandy's article complaining about the Wanganui SPCA:
The SPCA do a fantastic job in our city which has an abundance of unwanted animals, they get nourishment, medicated, desexed (BEFORE going to the new home so they don't get the opportunity to breed), microchiped, put on the NZCAR database and vaccinated. People who start up backyard animal rescues might have good intentions but without having the knowledge of nz legislation regarding rehoming animals or being able to comprehend the bigger picture are the problem, especially those who don't desex said animals.
If you want to help Wanganui then donate to a registered charity like the SPCA as they are helping to solve the problem not add to it. I adopted from the SPCA and will continue to support them with all the great work they are doing.
By Commenting Below you agree to the Terms and Conditions found here