Search
News & Editorials
Daily Columns
Tide times
Ski Reports
Emergency Number
Business Profiles
Facebook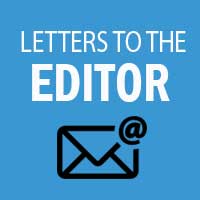 Letters To The Editor
This section is where you can share your story and express your opinion with our viewers.
---
Remuneration For Councillors

Published: 08 Aug 2016
Author:
---
REMUNERATION FOR COUNCILLORS
Councillor attendance records show a poor level of attendance by several councillors at Council Meetings.
I'm running for Mayor of Whanganui District Council and I support that "Elected Representatives are paid for attendance at scheduled meetings including workshops and training - No attendance - no Pay". I hope all other candidates for Council will support this initiative.
The attendance record clearly shows that some Councillors just can't commit sufficient time to even the mandatory meetings and therefore they shouldn't receive your hard earned rates dollars. On several occasions I have officially rejected Cr Bullocks apology for non-attendance - I cannot accept constant non-attendance.
All councillors will get to vote on the pay issue after the election. I will ensure a complete range of options are explored and presented to Councillors and I will vote for pay for attendance rather than the current flat fee whether you attend or not. Remuneration tagged to attendance should encourage full participation in Council activities and I'd like to encourage higher participation in workshops and training sessions as well as formal Council meetings. I also agree that attendance levels should be regularly published. It's all about accountability and raising the standard of decision making via greater participation and training.
Helen Craig
District Councillor and Mayoral Candidate
By Commenting Below you agree to the Terms and Conditions found here