Search
News & Editorials
Daily Columns
Tide times
Ski Reports
Emergency Number
Business Profiles
Facebook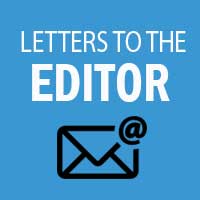 Letters To The Editor
This section is where you can share your story and express your opinion with our viewers.
---
Shocking Decision Re $41.2m WWTP

Published: 15 Aug 2016
Author: Andy Jarden
---
Shocking Decision Re $41.2m WWTP

$41.2 million new wastewater treatment plant signed off by Whanganui District Council.
I am shocked the council agreed to proceed with a gold-plated replacement plant designed to cater for our city and wet industries' combined wastewater when four of our largest wet industries (Affco Imlay, Open Country Dairy, Land Meats, Tasman Tanning) have signalled they do not want to be included.
Without their waste, the new plant will handle less than a third of the load it was designed for. And there will be no income from these wet industries to help spread the operating costs -- it will all fall back on ratepayers. An analogy would be buying a Mack truck to provide the transport needs of a Mini. And with 70 per cent less solids to dispose off, is the $7 million dryer add-on still necessary?
At Tuesday's extraordinary council meeting, councillors were bullied into signing off the new Cardno-designed plant under threat of $10,000-per-day fines for breaching resource permit deadlines. The Environment Court would only impose these fines if the deadline for commissioning the new plant, December 31, 2018, were missed or if council sent untreated wastewater to sea past the expiry of the temporary consent permit in May 2019.
The consent permit's August 6, 2016 deadline for the new plant site establishment has been missed, which is why the chief executive and mayor have been keen to get a contractor to start building the new plant immediately.
But this deadline should have been delayed so cheaper options, with the wet industries excluded, could have been considered. No one from council sought such a delay, which might have been favourably considered so long as it did not impact on the new plant commissioning date of December 31, 2018.
Instead of council suing the old plant designers, MWH, they should have given them the opportunity to fix the failing plant. The impact has been rate increases going forward of 4.5 per cent to 5 per cent a year. And council debt projected to exceed $100 million next year and $129 million in 2018 is a terrible legacy to leave to our children and grandchildren.
ANDY JARDEN
Papaiti
Mr Jarden is a Whanganui mayoral candidate in the October election.
By Commenting Below you agree to the Terms and Conditions found here