Search
News & Editorials
Daily Columns
Tide times
Ski Reports
Emergency Number
Business Profiles
Facebook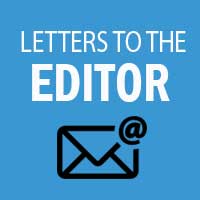 Letters To The Editor
This section is where you can share your story and express your opinion with our viewers.
---
Spin Doctors?

Published: 30 Mar 2016
Author:
---
The spin doctors are working frantically trying to milk some positive good news regarding the local economy and Whanganui District Council performance, must be an election coming up. Growth is fantastic, but a bit more honesty on our true position would be appreciated.
First of all there's been the council decision to approve the new waste water treatment plant, the final cost nearly 39 million, err excuse me but what about factoring in the more than 10 million already spend in remedial work since the failure of the old plant, and what about that not so old plant built in 2007 at a cost of 15 million. So all up our waste water treatment plant saga has in under 10 years cost this city, (ratepayers) over 64 million, doubling this city's debt and a huge burden on ratepayers for years to come. Yet to date we have had no adequate explanation, why, who was responsible etc apart from some secret deal for some compensation. Any existing councillors from the last 10 years need to accept some responsibly for this massive show of incompetence as they were part of the system who voted for and got us into this mess in the first place.
Then we have our Economic Development arm of council crowing about the region's growth over the last year. The key factor is Whanganui's data is included in the Manawatu region. The two regions economy's whilst having some commonalities are distinctly different in many areas.
NZ Government statistics separate data for Whanganui show our unemployment rate, household income, new dwelling consents, local GDP and average house prices are either in decline or showing very small growth compared to our neighbours. While any growth at all must be positive we must not get too excited because the greater Manawatu and many other regions are outperforming us in many areas.
A lot has been made of the rise in Guest nights over the last year, indeed Whanganui has achieved year to date, 3.8% growth in guest nights and that's great, but hang on, the months of the big increases are in June, July and August 2015, that was when local Motels etc were near full because many people who were evacuated from flood damaged homes were accommodated in these establishments, so if this significant number of locals were taken out of the data then our 'visitor' or beds occupied guest nights would be significantly lower and once again lower than most other regions.
Population is growing indeed it is up by 0.5% to an estimated regional population of around 43600 that about what it was back in 2001 but still behind the 1996 census figures of 45,042.
Fact is, Despite a lot of talk and posturing from the former Laws and 6 years of the Mains councils we have very little to show for it apart from a massive debt, empty retail and office premises and a stagnant business sector.
I hope with the local body elections coming up ratepayers will make room for new blood on council with strong business acumen and a focus on growth through which we can all prosper.
Dave Hill
By Commenting Below you agree to the Terms and Conditions found here