Search
News & Editorials
Daily Columns
Tide times
Ski Reports
Emergency Number
Business Profiles
Facebook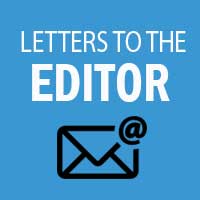 Letters To The Editor
This section is where you can share your story and express your opinion with our viewers.
---
St Hill Street - Ambiguous Road Marking

Published: 01 May 2018
Author: John Gifford
---
Because the footpath has been extended out into St. Hill Street near the St. Hill Street and Maria Place corner, the road has been reduced to one lane.
Prior to the footpath extension, the St. Hill Street road markings indicated a 'straight through' lane towards Guyton Street, and a 'right turn' lane into Maria Place.
The previous 'straight' through road marking has gone, leaving only the 'right turn' marking on the road.
This could falsely lead drivers to believe that they had to turn right into Maria Place.
The road marking needs to be repainted to show both 'straight through' and 'right turn' options.
By Commenting Below you agree to the Terms and Conditions found here