Search
News & Editorials
Daily Columns
Tide times
Ski Reports
Emergency Number
Business Profiles
Facebook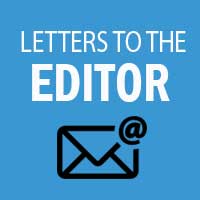 Letters To The Editor
This section is where you can share your story and express your opinion with our viewers.
---
Synopsis: Correspondence - Ministry Of Health and the WDC

Published: 26 Sep 2016
Author: James R White
---
Given the length of the document detailing correspondence between the Ministry Of Health, the Whanganui District Council and related businesses, I have summarised them to make the situation more transparent and easily understood for the general public.
The posting contains:
Highlights
A synopsis
PDF of documents
Highlights
Even up to of August this year the MOH had doubts about the new plant.
Also shows the complete breakdown between the MOH and the WDC over the initial design of the new plant (see 11/03/2014 to 17/04/2014)
Time and time again the MOH requests that the WDC get a signed agreement with the Wet Industries
Up to July this year MOH did not think WDC had a comprehensive and well documented peer review of the amended design
WDC failed to respond to MOH requests
In June this year MOH were saying "programme was too optimistic and, in our experience, the estimate too low"
Summary
Not all correspondence has been summarised as some have no bearing on the subject and there are numerous repeats.
There also seems to be documents missing when you put them in date order which the WDC did not do.
Date

From

To

Synopses

02/08/2016

Watercare

K. Fell

Review of WWTP proposed development

Our review was brief in nature and constrained by the availability of time on resource

Review occurred during a one-day visit and limited council documentation

The design does not provide for any nutrient removal which is now a typical requirement.

It is unclear whether a single clarifier is capable of managing the plant flow

There is no redundancy specified for the UV system

Due to insufficient information we cannot comment on the with any accuracy on solid handling aspects of the plant

Commissioning and training phase for the dryer appears to be optimistic

Storage of dry material to a covered bay or bin can result in self-combustion of the material

It is recommended that Council develop a clear and simple master plan for the facility that includes future responses to change and future treatment scenarios

1/08/2016

MOH

M. Hughes

Worried Terms of Reference for WWTP not comprehensive enough

Asks for Watercare's Review

Melbourne's Plant (Similar to that proposed for WDC) has issues

Information provided does not give us reassurance and does not address our concerns

21/07/2016

A Benadie

MOH

WDC reply to MOH

Our peer reviews have been comprehensive and well documented

WDC finds it surprising that you think AECOM and CH2MBeca not appropriately experienced

15/07/2016

MOH

M. Hughes

Concerns by MOH

Sludge accumulation and removal and the design and replacement of the membrane lagoon cover are obvious challenges.

There is an obvious need for a through, comprehensive and well documented peer review of the amended design

13/07/2016

MOH

M. Hughes

Re Melbourne's Treatment Plant

Pond covers have a limited life
Removal of old covers presents challenges and is expensive
Covers need and experienced designer
Wind is an issue
Scum builds up under the covers which has an odour risk during replacement
H&S is significate during replacement
Gas collection is a design issue

Issues no covered in your Design report

Trade Waste Management and agreements
Design flows and loads
Wet weather flow management and consent compliance
Fine screening design and odour control
Grit management
Pond cover design and replacement after around 20 years
Scum management, scum quantity, scum removal and scum disposal
Sludge management, sludge quantity, sludge removal and sludge disposal/use
Sludge accumulation
Odour management and biofilter design
Tank stabilisation, covers and odour control
Design of the sludge dryer
Civil engineering design
Hydraulic design

"What can go wrong will go wrong"

There is a "very real need for a comprehensive and properly documented peer review"

30/06/2016

A Benadie

MOH

Council Reply to MOH concerns

A covered pond approach has been used by Melbourne's WTP.

Your caution against committing to a construction contract prior to finalising trade waste agreements is noted.

29/06/2016

MOH

M. Hughes

WDC not responding to MOH

"I just wanted to check you had received my email below and it has not got lost in cyberspace"

20/06/2016

MOH

M. Hughes

Re Proposed $23m Plant

"programme was too optimistic and, in our experience, the estimate too low"

"$40m was more realistic"

"the detailed design work was proceeding before trade waste agreements had been signed"

We still stand by our advice given to you in December 2013 that the trade waste load has to be agreed with local industries so that the proposed plant is not overloaded

We are concerned about the build-up of fats, oils and grease on the pond surface under the cover and this build-up will be difficult to remove and may damage the cover

You have not yet sent us examples of plants with a similar membrane covered primary ponds

WDC has given us limited time constraints

We caution strongly against committing to a construction prior to finalising the influent specification i.e. signing waste agreements and cost sharing agreements with the large wet industries

25/05/2014

MOH

K. Ross

MOH not kept in loop

I see council has adopted the Cardno Design. Can you send me the design report, the AECOM peer review and the CH2M Beca independent expert opinion report?

I see from the press release there some significant refinements to the original design. What are the additional costs?

What is the contingency allowance for the scum removal, chlorine disinfection and permanent polymer dosing?

Have trade waste agreements with the major industries been finalised?

22/04/2014

K. Ross

MOH

Reply to MOH concerns

I can assure you that the design and review of the rectification project will continue to be closely scrutinised to ensure the Wanganui community gets a robust working plant

17/04/2014

MOH

K. Ross

MOH give up on WDC

We have been reassured from your recent correspondence that Council was obtaining appropriate advice.

In light of this and the concerns expressed in your letter, the Ministry of Health will provide no further engineering advice on this matter relating to the collection, treatment and disposal of sewage and waste in Whanganui.

15/04/2014?

K. Ross

MOH

WDC get nasty with MOH

Thank you for your recent e-mails dated 26/03/2014, 08/04/2014, 11/04/2014.

I am concerned that you are challenging whether the wastewater consultants the council have engaged to rectify the plant are appropriate to do so.

There are no minutes from the risk workshops

The Council is working with trade waste users to determine final proposed flows and loads.

Wet weather flows are managed through flow buffering

No separate "budget" exists for the solids handling part of the project.

11/03/2014

MOH

K. Ross

WDC ignoring MOH

I left a message with your PA this morning asking that you give me a call to give me an update on progress managing odour from the WWTP

04/02/2014

MOH

M. Hughes

WWTP Odour Issues – Re your 29/01/2014 letter

"I was not reassured by your response as it seems to gloss over significant project risks"

Did the Risk workshop recommended in the consultants 16/08/2013 report take place?
Can you send me the minutes?
Can I have details of the wet weather flow strategy?
Is the anaerobic primary lagoon a proven technology?
Can the Council provide the MOH a copy of the peer review which I assume is a public document?

29/01/2014

M. Hughes

MOH

WWTP Odour Issues

The influent has now been fully characterised

Wet weather management, flow balance, sludge withdrawal and management have all been decided.

Peer reviewing by AECOM is on-going

16/12/2013

MOH

M. Hughes

WWTP Odour issues

The wet industries need to be firmly incentivised to operate within the limits they have signed up to

Horizons Regional Council has made the following recommendations:

That the WDC carry out a comprehensive review of trade waste discharges
This type of review was urgently recommended by Cardno BTO in 2011
We are not aware of any such review having been carried out to date
Wet industries should be held to and adhere to a management plan for trade wastes

The Cardno BTO 2011 report states:

Trade waste charging strategy should be reviewed
The strategy and consideration of alternatives needs to be documented in a manner that can be peer reviewed by Horizons

The proposed programme for the design and construction of the new plant is an extremely optimistic high risk programme given that the trade wastes loads have not been agreed.

"Fast track shortcuts are risky and I am sure you will agree that it is important to get it right this time"

Areas of concern are:

Influent has not been adequately characterised
The covered anaerobic lagoon is unproven
A preferred option for managing wet weather flows has not been determined
The report has not been reviewed by any experienced wastewater treatment plant engineer
The Cardno BTO estimated cost for the new plant is significantly less than I would have expected
A separate industrial pipeline to the outfall should be revisited

In Hawkes Bay and Gisborne their approach bypasses the treatment plant and is pumped directly through a 2.8km long outfall. This would mean that the existing plant would be able to accommodate the largely domestic load with minimal additional investment. "A liability would become an asset"
By Commenting Below you agree to the Terms and Conditions found here