Search
News & Editorials
Daily Columns
Tide times
Ski Reports
Emergency Number
Business Profiles
Facebook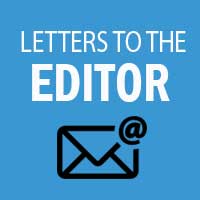 Letters To The Editor
This section is where you can share your story and express your opinion with our viewers.
---
The 'H' In Wanganui

Published: 29 Jul 2016
Author:
---
Dear Editor,
I hope that any new people standing for council will push for having a binding referendum on the 'h' been put into the spelling of Wanganui. We as rate payers should stand up for a referendum and don't let people outside of Wanganui tell us how to spell our city name. Wanganui is not a Maori name as people many think it is that is why the spelling was changed. The original name belongs to the Waitaha people who were not Maori and they spelt it without the 'h'.
Yours sincerely,
Ian Brougham
Wanganui
By Commenting Below you agree to the Terms and Conditions found here