Search
News & Editorials
Daily Columns
Tide times
Ski Reports
Emergency Number
Business Profiles
Facebook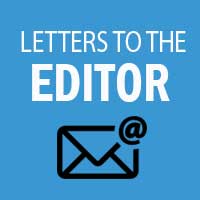 Letters To The Editor
This section is where you can share your story and express your opinion with our viewers.
---
The 'H' in Whanganui

Published: 22 Aug 2016
Author: Ian Brougham
---
Dear Editor,
In reply to Daniel Harding letter August 18 about the 'h' in Wanganui and not being a Maori name.
The Waitaha nation migrated to new Zealand hundreds of years before the people called Maori, even Maori leaders will tell you that 2.6 km out of Wanganui on state hwy 4 is a site called Waitaha Pa which has been acknowledged by the NZ Historic Places Trust.
The broken down name for Wanganui by the Waitaha people is in parts are (wa) is energy (nga) is many (nui) is large.
A few weeks ago I travelled up north to meet the Waitaha (paramount chief) "Te upok o Ariki, Hori Kapenga Manuka Manuka". He told me his people settled in New Zealand 550AD. The name Waitaha means "beside the waters" and the name Wanganui belongs to them.
On the map of the South Island you can see places down there with the name Wanganui and a place called Waitaha. This is where some of the Waitaha people are living today.
In Tariana Turia's speech in parliament she said tranquility of the Wanganui river,Te awa Tupua o Wanganui and iwi of Wanganui even Tariana doesn't spell Wanganui with the 'h'. The Wanganui chiefs signed the treaty in 1840 under the heading "chiefs of Wanganui".
When the Wanganui District Council asked for submissions with the help from iwi to change the spelling by putting an 'h' in it because Maori said it was their name and wanted it changed, My submission that I sent to all councillors, Geographic Board and the Minster of lands stating the name belongs to the Waitaha people and was not written with the 'h' in it . The geographic Board wrote to me and said 'The Board did not agree with the objections so it was not able to make the final decision so it was rejected'.
So I say to Daniel Harding what makes you think Wanganui is a Maori name, and can you prove it? Would I be right in thinking that you believe that Maori were the first people to arrive here. If I am right then you don't know nothing about the true history of our country.
Yours sincerely
Ian Brougham
By Commenting Below you agree to the Terms and Conditions found here