Search
News & Editorials
Daily Columns
Tide times
Ski Reports
Emergency Number
Business Profiles
Facebook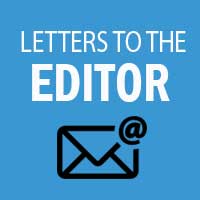 Letters To The Editor
This section is where you can share your story and express your opinion with our viewers.
---
The Whanganui Waste Water Treatment Plant

Published: 07 Mar 2016
Author:
---
It is hard to fathom why council officers are so determined to stick with Cardno and their much modified and increasingly expensive scheme.
Cardno failed to analyse the MWH plant data to identify why it hadn't performed but used skewed data from periods when aeration was inadequate as illustration for failing consents.
Cardno failed to understand the MWH design and their unsubstantiated claims that the plant did not work have been rubbished by a proper analysis.
Cardno claimed to be experienced in the design they proposed but showed their inexperience by designing an anaerobic lagoon that was obviously too small. The reductions in sludge volumes from an anaerobic process could not be achieved and the now modified scheme has consequently gone from an estimated $20m to $37m with a doubling of operating costs.
(This anaerobic reduction in sludge can be achieved simply over time by storage in the bottom of treatment lagoons. There is no need for expensive drying as removed sludge will eventually dry out in sludge lagoons as in most treatment plants in NZ.)
I advised council in September 2014 that the design would not work, and independent engineers working on the tendered design also identified the same issue. Both opinions were ignored by council engineers.
Only when the peer review was finally presented to council was this acknowledged and expensive modifications accepted.
Both reviewers said that time restraints prevented a proper look at potential designs but AECOMM said the Cardno design was unnecessarily complex for the consent conditions. This should have initiated a complete rethink.
Various alternatives have been proposed but rejected by Cardno-hardly an unbiased reviewer! Another alternative with significant cost savings was discussed at a confidential workshop on 1 May 2014 but was also rejected, this time by Beca. This was the same engineer whose opinion influenced council in its decision to sue MWH, but whose opinions were completely refuted at the mediation hearing in October with no settlement being reached.
My own oft-expressed opinion is that the original pond treatment system needs to be reinstated but with clarifiers much as in the Cardno design. My estimate for this is $12-15M and I suspect much the same cost as the workshop proposal.
Why the secrecy-the same secrecy that I encountered before finally, after the intervention of the ombudsman, obtaining plant operating data? We elect councillors and we are entitled to know!
Councillors have a difficult enough time making decisions without receiving poor advice. As the mayor said over the plane trees on Taupo Quay debacle their decisions are only as good as the advice they get! Officers selected an inexperienced designer to look at the treatment plant issues. These same officers told the treatment plant operators that they wanted the plant to fail, made decisions that led to the terrible smells from the plant and grossly overestimated the volumes of sludge in the ponds. They said there was no point in making the Wikitoria Road culvert any bigger because there was nowhere for the water to go!
Talk about something being wrong in the State of Denmark-as the Queen said to Alice off with their heads!
It is obvious that a much cheaper capital and operating system can be provided to treat both the domestic and industrial waste from the city.
An independent review by someone such as the AECOMM engineer, who is familiar with the system, and who is given an impartial brief, must be commissioned. The original question can be answered within a very short time frame. The consequences of that answer can then be addressed.
Perhaps Horizons can grant a three year time frame if the Cardno scheme is adopted but allow another year if a more financially viable scheme is identified.
Colin Hovey
By Commenting Below you agree to the Terms and Conditions found here