Search
News & Editorials
Daily Columns
Tide times
Ski Reports
Emergency Number
Business Profiles
Facebook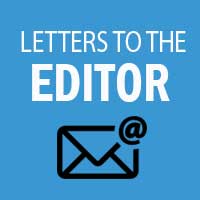 Letters To The Editor
This section is where you can share your story and express your opinion with our viewers.
---
UFB and Orcon

Published: 06 Dec 2016
Author: Russell Eades, Wanganui
---
I saw an article in the Chronicle today that indicated that Orcon has targeted Wanganui as a region for their latest high-speed internet plan.
My advice to anybody who is thinking of signing up with this company – DON'T.
My situation wasn't too much unlike others. I have no issues with using the name of the company involved because, based on my experience they are a disgrace, and have no idea what they are doing.
I saw an offer through Orcon and asked a few people what they were like, and all seemed to indicate they were pretty good.
As it turns out none of these were new customers, and had already been Orcon customers. I was previously a telecom customer, or Spark or whatever they call themselves this week. Too difficult to deal with and more expensive so if you are making a change in services, may as well change the provider as well.
My experience with Orcon started off without issue. I made contact and went through the process of signing up for their deal. A home phone was not mentioned as a potential problem, as all of the activity was to happen on the new Fibre optic cable and there would be plenty of capacity with the new installation.
The only issue was the alarm, which needed an external solution which I sorted out with the monitoring firm.
The installation was scoped out and a date was set.
The installers arrived on time and set up the modem. Internet was going so they left. It was not ultra anything and it was slower than before.
I then discovered that our phones were not working so I made contact with Orcon.
This is where the problems started for me. A foreign voice, who kept referring to me as Mr Russell instead of using my surname. There response was for me to reset the Modem by doing this, then that ...
I promptly advised them that the installer, the one who disabled the phones, needed to come back and get them working again.
The response was more of the annoying foreign voices, sprouting on about the level 1 team needing to talk to the level 2 team, and then going back to the level 1 team, blah blah blah
No focus on the customer who has just had their phone cut off.
I kept suggesting that they just get the person back who disabled the phones to undo what they did in the first place.
After several communications back and forward, I got fed up with trying to deal with halfwits so I advised that if the phones weren't working by the next Monday at 5.00 pm I would get another company to provide the service I required.
They were then suddenly able to determine that the first Modem was faulty so sent another one, which they wanted me to install. Back on the phone, another dim witted foreigner on the other end, more level 1 team and level 2 team stuff ( still don't know what these teams did ) and again I had to remind these clowns that they had not completed the installation until the phones were going and time was running out.
The deadline came and went so I went to the local Vodafone office, where the staff were superb. Jay looked after me and made sure that everything was put back as it was and I got the service I required, plus a lot more. We changed all of our telephone / mobile / internet to Vodafone and now have far more than we had previously for a very small extra cost..
What's more if I have a problem, I can just drop into the shop in town and Jay has it sorted right away.
The UltraFast Broadband that we have now is more reliable than before but the speed is not quite what I expected.
Be very careful.
By Commenting Below you agree to the Terms and Conditions found here