Search
News & Editorials
Daily Columns
Tide times
Ski Reports
Emergency Number
Business Profiles
Facebook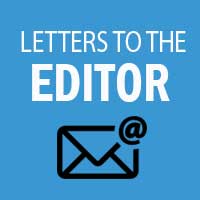 Letters To The Editor
This section is where you can share your story and express your opinion with our viewers.
---
Vote for Councillor Vinsen !!

Published: 14 Sep 2016
Author: Russell Eades
---
When you read something like his 7 September letter you have to wonder, again, what is actually happening in council.
As he points out, the extent of misunderstanding among the community, us, the ratepayers that actually pay all the bills, is significant. It seems that we were, possibly deliberately, mislead in the lead up to the court case against MWH global by statements that supported a doomed position from the onset.
Many of us have been trying to make sense of this situation, and if the final paragraph of the letter is accurate, and I have no reason to believe that a current councillor would print inaccurate statements, this certainly explains the legal result that went against the council.
The next step, if it were me making it, would be to approach other councillors who did not support the August 9 vote, and also try to encourage others to support a motion to defer the decision on the WWTP to the new council. Those leaving Council may not feel like changing their mind, but those intending to stay on could garner some extra votes if they are seen this close to the election to do the correct thing, and just vote to defer the decision to the new Council as first item on the agenda.
I am aware that there is a regional council deadline looming, but an upgrade should not cause the default so it will not be an issue.
I must admit that I couldn't help but stifle a chuckle or two when it was reported that the Regional Council bureaucrats were not going to budge on their deadline. This reminds me, and problem many others, of the officious nature of dealings with the some Council staff ( building inspectors ) well one individual in particular. He is the one they had to enlarge the front door for so he could get inside the building with the chip on his shoulder. It is a pity that the new CEO didn't sweep up this problem with his recent staff rearrangements.
In my case this particular employee was involved in granting consent for our building plans, and we provided information during the review period to answer all questions, and the plans were given consent. However, this imbecile took it upon himself to revisit these issues prior to signing off, unnecessarily delaying the opening of our business for 2 months. He also wanted us to completely rebuild the back of our building after it had been constructed according to the plans already granted consent for earlier.
Karma, such a wonderful thing !!
Remember, the first boxes to tick on your voting paper should be Vinsen, Anderson and Baker-Hogan, plus any others who do the right thing now and vote to defer the WWTP decision to a new council. It's your chance to elect people that will stand up for you when it comes to decisions that affect how much rates you will pay. Vinsen, Anderson and Baker-Hogan.
Russell Eades
Wanganui
By Commenting Below you agree to the Terms and Conditions found here