Search
News & Editorials
Daily Columns
Tide times
Ski Reports
Emergency Number
Business Profiles
Facebook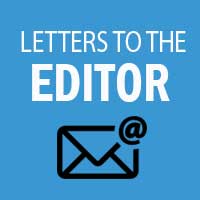 Letters To The Editor
This section is where you can share your story and express your opinion with our viewers.
---
Waste Water Nonsense

Published: 13 May 2016
Author:
---
Waste Water Nonsense
A sense of unreality and quite frankly nonsense is entering the debate on the old and new wastewater plants.
I can understand the public anxiety for Council to make the right decision this time and I'm pleased to see the Ratepayers Association addressing a need in Council/community communication with a public meeting shortly.
Council commissioned a new plant and made the only decision possible; a good decision based on all expert evidence and with all risks considered - we've done our job after an exhaustive process. Passionate people who believe they know more about wastewater plants than three independent contracted experts undermine confidence to the point they could destabilise our current growth phase and put off new business investment.
We recently agreed to a settlement of our case against the old plant designers MWH. We can now commence a transparent and an open independent inquiry into the failure of the old plant without compromising our legal case. Independent expert professional advice determined the design was extremely experimental and would never have worked – no matter the type or functioning of the aerators on its surface. The confidentiality clause is extremely unpopular but that's the terms of the settlement our professional legal counsel could negotiate- we all wish this could be made public as there's no advantage to Council for continuing confidentiality.
The new plant design has been independently professionally designed by the best in the world and peer reviewed by two independent experts. We've poked more holes in it than a pincushion for the past two years and there are no weaknesses in this decision. There are no viably proven alternatives that would meet our requirements and this is a proven design currently operating in Lower Hutt near the seafront. Horizons will not permit us to keep pumping raw sewerage and chemical effluent from industries into our sea environment for any longer than three years – just enough time to build this new plant.
Debt from the old plant has been paid off so we can start anew. We are utilizing as much of the old site as possible, thereby minimizing costs. With the new plant, all effluent will be dried into small pellets which can be spread onto land to minimize disposal costs and enhance soil quality.
We've recently agreed on all aspects of the new plant based on build estimates. Now the designers can put the finishing touches to the design, and advise any changes arising from tweaks and exchange rate changes on imported equipment. We'll then sign a no surprises contract for a fixed price. Based on estimates of running costs in three years time (variables include power costs, interest rates and volume of effluent) large industrial disposers of effluent can then estimate their disposal costs and determine the cost benefits to build more pre-treatment at their own sites. Until all this happens, no predetermination of final rates allocation can be made unless you've got a crystal ball. Let's also remember no one wants to pay increased rates, so the longer the new plant build is delayed, is advantageous to them. However raw sewerage and industrial chemicals going out to our coast are a risk to our health from contaminated seafood and beaches. It hasn't happened yet but the risk increases the longer we do it. Remember also, if we undercharge industry, the rest of our ratepayers will pay an unfair proportion of costs. Further delay in building a new plant will result in loss of our reputation as a safe environment and we will be fined due to a breach of our resource consent.
Let's stop the nonsense of repeatedly visiting decisions and get on with growing jobs and population.
Cr Helen Craig
0211030737
By Commenting Below you agree to the Terms and Conditions found here