Search
News & Editorials
Daily Columns
Tide times
Ski Reports
Emergency Number
Business Profiles
Facebook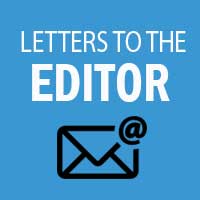 Letters To The Editor
This section is where you can share your story and express your opinion with our viewers.
---
Waste Water Treatment Plant - Statement From Councillors

Published: 07 Mar 2016
Author:
---
Statement from Cr Rob Vinsen, and Cr Charlie Anderson
Last October, Council passed a resolution to ask independent engineering firm CH2BECA "is the $39M Cardno designed plant the optimum process for Whanganui when considering both environmental and cost efficiency issues."
Unfortunately, Council's senior management instead decided to first ask the question "Is there a high likelihood that Council could obtain a new Resource Consent which would allow contaminants to sea at higher levels than they are currently consented for". The answer to this question was "unlikely".
As a result of this obvious answer, senior management never asked the critical question about whether the Cardno designed plant was the best solution for Whanganui.
Cr Vinsen said "I am appalled that the last three months have just been wasted on a simple question, and that senior management appear to be sidelining the Council resolution that sought an independent engineering opinion."
Cr Anderson said "The fact that the key question was never asked demonstrates that Council senior management want nothing else considered. Not asking the key question and ignoring the Council resolution let's the public down and leaves doubt in the community."
In their answer to the first question about obtaining a new Resource Consent, CH2BECA says "The Cardno upgrade concept represents an overall improvement from the current milliscreened (untreated) discharge but there are probably other treatment processes that would also meet these water quality targets after reasonable mixing"
Cr Vinsen said "This comment from CH2BECA is hardly a ringing endorsement of the Cardno scheme. The comment suggests that other designs would work. It is critical that we explore these other options as they may be cheaper. It is such an important decision given that if we continue with the proposed Cardno design, we are looking at about a 13% increase in rates over the next three years to fund it. We cannot afford to get this one wrong again."
Cr Anderson said "The Council must go back to senior management and ask again that they seek an independent review of the Cardno scheme. Senior management must follow the Council's resolution."
By Commenting Below you agree to the Terms and Conditions found here