Search
News & Editorials
Daily Columns
Tide times
Ski Reports
Emergency Number
Business Profiles
Facebook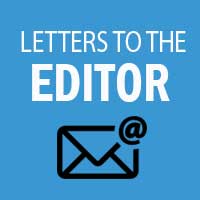 Letters To The Editor
This section is where you can share your story and express your opinion with our viewers.
---
Wastewater Scheme Survives Yet Again

Published: 15 Dec 2016
Author: Alan Henderson
---
I write in response to the Chronicle's Wednesday online story 'Wastewater scheme survives yet again', and in particular, the following posted comment - "Young was rambling. Everyone should watch the video and see how those who got their vote perform now they've got the job".
The streaming of Council meetings is great, in that it does enable the community to closely observe the performance of our elected representatives and senior management.
Cr Young is certainly not the most articulate, but if you were to listen closely to what he was trying to say, he does tend to talk sense.
The mayor's performance was sadly disappointing, and he does appear to be shaping up as being from the same mold as his predecessor, which has got to be a concern for the community.
There is no disputing the fact that the levels of integrity, competency and best practice have been hugely elevated by those newly elected to council, who interestingly were referred to in a recent letter-to-the-editor in the Chronicle as the "Magnificent 7". Here's hoping that the others around the Council table will up both their performance and standards to match those of the newbies.
The BIG worry for the Whanganui community, that surfaced from the last Council meeting, was to hear the mayor claim that the new wastewater treatment plant is unaffordable:-
"The key thing and it always has been, is AFFORDABILITY. I agree with Cr. Cleveland, it is not capital costs that matter, it is the operating costs. So we all now need to turn our heads to the AFFORDABILITY 100%. We are not doing that by skipping around the edges, we need to start concentrating on where we can make this [the new plant] AFFORDABLE. Let's go away over summer, let's return invigorated, looking at AFFORDABILITY".
For the mayor to now be saying this, after the chief executive's earlier assurance that the new plant met the Auditor-General's criteria of "an AFFORDABLE outcome that meets the needs of the community", hence his justification for signing the contract to build the new plant.
Food for thought over summer for the Whanganui community?
By Commenting Below you agree to the Terms and Conditions found here