Search
News & Editorials
Daily Columns
Tide times
Ski Reports
Emergency Number
Business Profiles
Facebook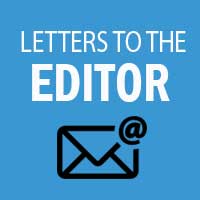 Letters To The Editor
This section is where you can share your story and express your opinion with our viewers.
---
WDC CEO Responds To Cr Vinsen's Letter

Published: 05 Oct 2016
Author: WDC CEO: Kym Fell
---
In regard to Cr Rob Vinsen's letter to the editor, I provided clarity to him this morning, however it appears that Cr Vinsen continues to interpret figures in a way which may be confusing our community.
"The amended financial modelling forecasts an increase of circa $2.38 per week in pan tax compared with the original forecasts of a $4.79 increase. The trade waste charges total circa $2.8M rather than the $4.5M that was proposed in the 10-Year Plan".
The numbers quoted in the media release demonstrate the journey from the original ten-year plan forecasts 2015-2025 to where we are now.
$351 Current Pan Tax + $124 ($2.38 x 52) = $475 Future Pan Tax (2019/2020)
$600* Original ten-year plan estimate 2018/2019 Pan Tax
In regard to the $407 figure in the Ten-year plan amendment/annual plan 2016/2017 Consultation Document, you will find a very clear disclaimer:
*Final funding mixes are yet to be decided – The council will decide later how much of the estimated $11.3M of costs for the wastewater activity in 2018/2019 will be funded from trade waste users and other rate payers. Each $1M added or removed from trade waste rates impacts the waste water rate by $60 per property. It is likely that rate payers will be consulted on this in future annual plans).
Every year we will continue to model and look for efficiencies and revise as numbers become more certain. The 2018-2028 Ten-Year Plan will have full details of the proposed costs and funding mechanisms associated with the new plant and a normal public consultation process will occur. As mentioned in the media release "The amended figures will still be subject to the Council striking the rates"
By Commenting Below you agree to the Terms and Conditions found here