Search
News & Editorials
Daily Columns
Tide times
Ski Reports
Emergency Number
Business Profiles
Facebook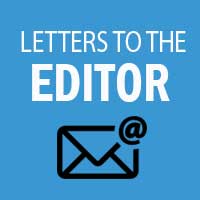 Letters To The Editor
This section is where you can share your story and express your opinion with our viewers.
---
Wet Industries Will NOT Use Proposed WWT Plant

Published: 11 Jun 2016
Author:
---
Wet Industries Will NOT Use Proposed WWT Plant
The Ratepayers Association is alarmed that re-negotiations of the terms of the contract for the construction of the Cardno plant are proceeding with the preferred contractor at a pace which is likely to see the contract signed, sealed and delivered before the end of this month.
This despite the absence of any arrangements in place for future participation by the wet industries, principally Affco and Tasman Tanning, and in spite of scathingly critical letters from each organisation having been delivered last week to all councillors, the Mayor and Chief Executive, advising that each company will NOT use the current scheme proposed by WDC.
We are aware of a critique of the proposed Cardno plant which points to factors which are not best practice and concludes that it will NOT work! Further, we are also aware of the detail of an alternative plant which would utilise the existing lagoons, and continuously withdraw sludge.
Not only will it cost the ratepayers of this city less than 50% of the $42million Cardno extravaganza but operational costs will also be substantially lower. Furthermore, it would take about just 15 months to build - well within the timeframe of the current consent period. A similar plant in the South Island has worked entirely satisfactorily for some years.
With this knowledge it is imperative that the contract not be signed until the information we hold and which they are, or should be, aware of has been fully considered by Council.
Graham Adams
Chairman, Ratepayers Assn
By Commenting Below you agree to the Terms and Conditions found here