Search
News & Editorials
Daily Columns
Tide times
Ski Reports
Emergency Number
Business Profiles
Facebook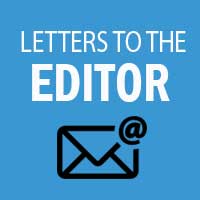 Letters To The Editor
This section is where you can share your story and express your opinion with our viewers.
---
WHO REALLY IS TO BLAME?

Published: 24 Dec 2016
Author: Russell Eades, Wanganui
---
Thursday's letters section included an excellent letter from Alan Henderson, plus there was a superbly written story by Simon Waters. The headline to his article ( Plant's opponents admit is too late ) tells it all, and despite the laments of one writer in the Opinion section, who obviously got started a bit earlier than the rest of us with pre-Christmas drinks, the finger can now be firmly pointed at the previous council, excluding Philippa Baker Hogan, Charlie Anderson and Rob Vinsen, as the ones who must shoulder the blame for this fiasco.
In early 2013 Alan Henderson first approached the Council with a guaranteed catalytic biochemical solution to what was a simple biological system problem of odour and sludge build-up at the old plant. He has yet to be proven wrong in any of the claims he has made and advice offered. This is not the case for Council's "expert consultants", who have been well-rewarded with millions of dollars in professional fees for their "competence".
This scientific solution would have saved Council tens of millions of dollars, and 4+ years of ongoing grief and nonsense for the Whanganui community. Now we have the proverbial White Elephant to contend with.
Now we have people incorrectly pointing fingers at the Beyond 2030 group for being "childlike, impulsive and undemocratic", and failing to deliver on their election promises, and in an environment where the mayor continues to act in a " childlike, impulsive and undemocratic" way, frustrating democratic process by not allowing motions to be put forward. If this had been allowed immediately after the election, at the cost of a few thousand dollars in penalties, a proper solution could have sorted. What is lurking in the past that requires so many doors to be shut on those who continue to ask questions about affordability, and a plant that we can afford ?
If we have enough capacity for 300,000 people, we are only 250,000 short, one for every dollar our CEO is being overpaid. His appointment needs to be scrutinised !!
The blame, in its entirety, must sit with these people :
The decision to declare the plant as unsalvageable, and then go to court with MWH. That meant that no consideration was given to options that retained and rectified the plant.
Those who voted earlier this year to go ahead with the project and a $42 million cost
The CEO signing the contract just days before the election
The Mayor for not allowing councillors, ones that were elected on this WWTP issue, to do what the ratepayers wanted them to do – pursue options for an affordable plant.
So before you go casting aspersions about David, Graeme, Murray and Alan, just remember two things. Firstly, the level of effort that has gone into "childlike, impulsive and undemocratic" actions to stop them from acting on our behalf, and secondly, their recent "backdown" was the correct decision in the circumstances and show their level of integrity and business acumen, something that has been missing from our council right throughout this WWTP fiasco.
By Commenting Below you agree to the Terms and Conditions found here