Search
News & Editorials
Daily Columns
Tide times
Ski Reports
Emergency Number
Business Profiles
Facebook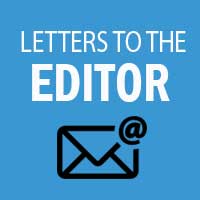 Letters To The Editor
This section is where you can share your story and express your opinion with our viewers.
---
Wrong Decision Again

Published: 15 Aug 2016
Author:
---
Wrong again
The Whanganui Council has made the wrong decision -- again.
The mayor and chief executive have said it's important that the wastewater treatment plant be affordable for community and industry, and that if a cheaper alternative "should arise" then they would look at it.
At $41 million, the Cardno design is simply not affordable. So why does council refuse to look at alternative options?
The original cost from BTO to "fix" the plant was $3.5 million -- why isn't that being followed up? MWH put forward a new scheme costed at about $20 million -- why isn't that being further explored?
I advised all councillors that another engineering firm, Mott McDonald, had indicated it could design a scheme cheaper than $41 million. It would provide capex and opex costs for two options for only $40,000. This is exactly what councillors wanted from their vote in October 2015, so why isn't that option being looked at?
Everybody wants a cheaper solution, but council refuses to ask the questions necessary to find one. The independent inquiry is a waste of time and money because it purposely avoids the question of whether or not the current plant is salvageable. It is time to elect new councillors who are seriously committed to finding a cheaper solution.
COLIN HOVEY
Whanganui
By Commenting Below you agree to the Terms and Conditions found here