Search
News & Editorials
Daily Columns
Tide times
Ski Reports
Emergency Number
Business Profiles
Facebook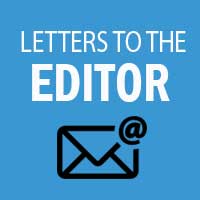 Letters To The Editor
This section is where you can share your story and express your opinion with our viewers.
---
WWTP: Common Sense To Be Applauded

Published: 25 Oct 2016
Author: Russell Eades
---
Last Tuesday's chronicle outlined the actions of 6 councillors ( with one other opposed but not part of the 6 ) who have called for a meeting to review the decisions made late in the piece by the previous council.
There common sense needs to be applauded in the way they have handled this. Giving the wet industries an ultimatum as such, and pushing for a redesign of the plant, to allow for the reduced throughput. Marvellous stuff. Why didn't it happen before?
This may mean that one of the new Councillors may need to step up and do what our well paid CEO failed to do prior to the decision to push ahead with the plant, that is get the wet industries committed to being in or out.
Another question may be asked - should we just resurrect the old plant and operate it correctly ? There might even have to be a decision to declare it as salvageable first.
Get used to it everybody, some common sense at the Council table.
With 6 or 7 ( don't forget Charlie ) of the current councillors showing this much common sense and business acumen this early on, we may just all get through this in one piece.
Looking forward to much more from the magnificent 7 ( the 4 horseman was dumb name )
Russell Eades
By Commenting Below you agree to the Terms and Conditions found here