Search
News & Editorials
Daily Columns
Tide times
Ski Reports
Emergency Number
Business Profiles
Facebook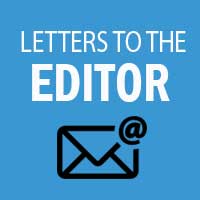 Letters To The Editor
This section is where you can share your story and express your opinion with our viewers.
---
WWTP - Enquiry "Waste Of Money"

Published: 20 Aug 2016
Author: Rob Vinsen
---
Statement from Cr's Rob Vinsen, Charlie Anderson, Philippa Baker Hogan
The WWTP Inquiry is now a WASTE OF MONEY
Three Whanganui District Councillors, Rob Vinsen, Charlie Anderson, and Philippa Baker Hogan are now calling for the inquiry being conducted by Mr Robert Domm into the issues around the failed WWTP to have it's terms of reference widened, or be cancelled.
This is because Council CE Kym Fell has ruled out obtaining any technical advice, or in answering the question " Is the old plant salvageable".
Cr Vinsen said " Mr Fell asked councillors for a list of matters to be addressed. Only three councillors responded. I provided a comprehensive list.
Included were :
Was the MWH designed plant salvageable ? All professional evidence that supported Council's decision in deciding it wasn't, including all reports that are currently confidential, are to be publically released.
Was the failure of the plant attributable in any way to the management of the plant by the WDC
What consultation took place with MWH on operational issues after the commissioning of the plant, and what advice was received from MWH on solving the odour and operational issues relating to the plant after 2007
Mr Fell has the authority to seek this advice, or to allow Mr Domme to do so,but he now appears to not be willing to listen to any professional advice that is contrary to CardnoBTO's report that writes off the insitu $20M plant.
Cr Anderson said :
"These are key questions of accountability, and cannot be answered without obtaining independent technical advice. It is necessary to reengage with MWH who are strongly of the opinion that Council mismanagement was the reason for the plant failure. It is also important to engage with the professional engineers who do not agree with CardnoBTO that the old plant is unsalvageable "
Cr Baker Hogan said
: "The outcome may just become a chronological list of the decisions and processes, a whitewash, since the plant was designed in 2005 and constructed in 2007.We already have such a document, so we don't need another one. Spending $100,000 on what we already know is not sensible.
Cr's Vinsen, Anderson, and Baker Hogan were the only councillors who voted against proceeding with the $41.2M Cardno designed plant. They say that now that the Talley Group, 65% of the organic load on the plant, have withdrawn from the scheme, salvaging the insitu plant must be revisited.
Without Talley's the residential sector will be expected to contribute more. The Pan Tax is expected to reach $494 – up from the current $351 – and the Trade Waste Levy for the remaining three businesses in the scheme is expected to be $1.5M – of which about 90% will fall on Tasman Tanning. It's unaffordable for them.
By Commenting Below you agree to the Terms and Conditions found here