Search
News & Editorials
Daily Columns
Tide times
Ski Reports
Emergency Number
Business Profiles
Facebook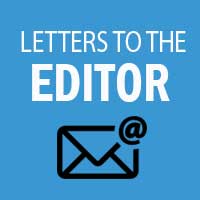 Letters To The Editor
This section is where you can share your story and express your opinion with our viewers.
---
WWTP Inquiry - Concern Over 'Terms Of Reference'

Published: 25 Jul 2016
Author:
---
WWTP Inquiry - Concern Over 'Terms Of Reference'
Upon request, I have just received the Terms of Reference for the WWTP inquiry (see below).
As written there will be no technical considerations and the old plant will be "confirmed as non-salvageable".
It also appears that the current council's performance since 2012 will be considered.
There is also no mention of who will be giving information - but documents not commissioned by the WDC will not be admissable (including MWD litigation).
Based on this I can't see the point of having an inquiry at all - its simply wasting $100,000.
Allan Wrigglesworth
WDC - Waste Water Treatment Plant:
Independent Inquiry - TERMS OF REFERENCE
1. Services supplied by Provider:
1.1 To undertake an independent inquiry into the waste water treatment plant as described in clause 2, Terms of Reference. 1.2 To prepare a full written report to Council on the findings of this investigation. 1.3 If requested, to attend, present and speak to the report at a Council meeting.
2. Terms of Reference:
Part 1. Technical:
The technical aspects of the waste water treatment plant ("the plant") has been highly investigated, reported on and made public. The technical aspects of the plant also formed part of the mediation. No further investigation is required in respect of the 'technical' aspects of the plant.
 The report shall confirm and reference the expert opinions stating that the MWH designed plant was not salvageable.
Part 2. Process:
To review the processes followed by Council from 2003 to 2012. This could include the management of the process, reporting to Council and the decisions made by Council.
2.1 What fault if any, was there in the Council's input into the design parameters and their decision making processes that led to the acceptance of the design and build of the 2007 plant?
2.2 Who was involved, and what was the decision making process, starting from the initial design of the plant in 2003 to the opening of the plant in 2007?
2.3 What fault if any, was in the Council operation of the 2007 plant which would have led to its failure?
2.4 Is there any evidence that wet industries underestimated their inputs during the design phase, or added non-consented, excessive or non-permitted inputs into the plant that contributed to its inability to function?
2.5 Was there any failure of timely reporting by plant operations staff to Horizons, Council staff, the Mayor or Councillors of the failure of the plant?
Noting Limitations
 Clearly understand what information can and cannot be used in the investigation  All evidence used in MWH litigation and subsequent confidentiality settlement  Access to documents not specifically commissioned by WDC without explicit approval of the documents author  Consider the availability of third party documents - awareness
By Commenting Below you agree to the Terms and Conditions found here