Search
News & Editorials
Daily Columns
Tide times
Ski Reports
Emergency Number
Business Profiles
Facebook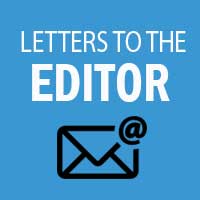 Letters To The Editor
This section is where you can share your story and express your opinion with our viewers.
---
WWTP - Letter Sent to Auditor General

Published: 23 Sep 2016
Author: Russell Eades
---
I have written to the Minister of Local Government and the Auditor – General following David Bennett's letter from Wednesday 21 September.
With what David wrote, it appears that a Senior council staff member had received two letters from the Ministry of Health, dated 13 July 2016 and 1 August 2016, signalling concerns raised by the MOH had not been addressed.
These letters were to hand by 1 August so there was plenty of time for them to be passed on to Councillors to allow them to make a fully informed decision.
On August 9 the decision was made to go ahead with the new unaffordable plant.
The letters from the MOH are quite clear that information provided to them to the date of their letters, mid July and early August 2016, did not give them the reassurance they were hoping for and the information provided did not address the concerns they had raised, and these were concerns raised as far back as December 2013, and still not addressed.
As David Bennett summarised in his 21 September letter, this means that the current scheme as proposed by Cardno, approved by Council on 9 August ( after these letters were received ), has not been peer reviewed in its current design now that the cost has risen by $20M.
So it appears that one of two things have occurred :
(i) a senior council officer has deliberately withheld the issues raised in these letters, and not made them available to Councillors, prior to the 9 August vote
OR
(ii) councillors were advised of the issues and ignored them anyway, and voted to push ahead with the new, unaffordable plant.
Either scenario is unacceptable to Wanganui Ratepayers.
The OAG is already looking at aspects of this whole situation and alleged misfeasance by council staff.
Are the council staff member(s) referred to in the Domm report the same as the one who received the MOH letters 6 weeks ago ?
Lets hope the Local Government Minister and the Auditor General can act in the best interests of the ratepayers before this all goes too far. If not, who looks after New Zealanders in this situation?
Russell Eades
WANGANUI
By Commenting Below you agree to the Terms and Conditions found here