Search
News & Editorials
Daily Columns
Tide times
Ski Reports
Emergency Number
Business Profiles
Facebook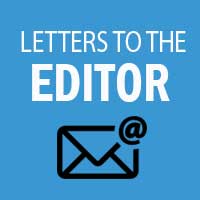 Letters To The Editor
This section is where you can share your story and express your opinion with our viewers.
---
WWTP - Make Staff Accountable?

Published: 14 Sep 2016
Author: Russell Eades
---
It was amusing that the headline for Monday September 12 was about Surf Patrols in a town several kilometres up the coast, and the story on the WWTP inquiry was relegated to pages 3 and 5.
The findings, as reported in the articles, were not really surprising so that may explain the relative lack of importance on that day.
The point that rankles me the most is that Senior council staff misled the mayor and councillors at critical times during the process, ultimately leading to a failed plant and a $27 million cost to the ratepayer.
Following on from that fact, why weren't those staff members responsible named ?
As a ratepayer I expect full accountability from the inquiry. If these staff are still employed, they need to be sacked, immediately.
I agree with former Mayor Michael Laws, and wonder if charges should not be considered against these staff. If they were engineers, they may even have Professional Indemnity insurance cover as part of membership to their governing body. The actions as described in the inquiry report were grossly negligent so proving liability should not be an issue.
The recommendations from the report are what would be considered to be best practice and should have been in place already.
Finally, it is not surprising that the two most switched on councillors on this issue, Councillors Vinsen and Baker-Hogan, raise again that the key question continues to being ignored - Is the current plant salvageable ?
It is worth noting that Mr Domm had a viewpoint on this, when apparently it was not included in the scope of his assignment. How much time did he spend on gathering information to back up that comment, at ratepayer cost, when his brief did not cover that point ? Those that have advocated deferring the decision on the WWTP have current information available to them, from reliable sources and would argue that investigating it would be "false economy". More like "common sense"!
Councillors Vinsen's letter of September 7 indicates that a decision was made early on that the plant was unsalvageable, to support council's doomed and foolish court case.
It now seems apparent from his letter that MWH and Cardno both had cost estimates available when this decision was made, and from there no discussion was allowed in the public domain about upgrading the failed plant. Someone must have known that the staff were at fault at this point.
Those that leave office at the end of this term in Council will only be remembered for the hasty and foolish decision to commit the city to an additional $42 of debt, without giving adequate consideration to an affordable alternative. I hope that this election cleans house of those responsible.
The new Mayor and Council certainly won't be happy about inheriting the champagne solution to a beer problem.
Russell Eades
Wanganui
By Commenting Below you agree to the Terms and Conditions found here