Search
News & Editorials
Daily Columns
Tide times
Ski Reports
Emergency Number
Business Profiles
Facebook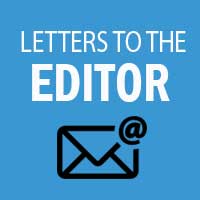 Letters To The Editor
This section is where you can share your story and express your opinion with our viewers.
---
WWTP - Open Letter To WDC

Published: 24 Jul 2016
Author:
---
WWTP - Open Letter To WDC
Sharing the following open letter sent to council on 5 September 2013, from a principal from the American party, that had the immediate solution to the WWTP's odour and sludge problems back in early 2013:-

5 September 2013

What is wrong with the people of Wanganui?!?!?!

You've been sitting on - and keeping quiet about - an immediate solution to the awful smell your plant has been emitting to sicken your citizens - for four months now.

Meanwhile, you've spent half a million dollars on a stink cover-up that really does no good. For a success-based fee, you could have alleviated the smell problem immediately. And you might have also stumbled upon a real solution to the causes of the problem.

HumAgra's offer was to do a quick fix at their expense - fee payable only upon proven success - essentially by inserting their proven humate technology into your presently failed system. Two days to get rid of the smell - ten days to show a meaningful difference in crucial measurements. There was no downside to their offer except that you might be required to purchase their products and services, subject only to their success in accomplishing the goals you - all have been failing at for the past five years. Their offer - like most business propositions - was negotiable!! If the on-going price was out of line, it could be amended.

So, instead of trying out a quick fix that would actually work - that certainly could do no harm - and that would actually have been a great service to your citizens - you folks have chosen to bury and dodge the issue, fearing some sort of undefined bogeymen would appear to point fingers at your decision makers. But what could they accuse you of? Trying something innovative? At no cost on failure?

HumAgra's proposal might just make the existing facility function at a reasonable cost. But no!! You guys would rather just pour another $20-30 million into this cesspool, relying on the same great minds that got you into this mess.

Wake up and smell the roses! It might be a vast improvement on the putridity invading your nostrils right now.
Alan Henderson
By Commenting Below you agree to the Terms and Conditions found here