Search
News & Editorials
Daily Columns
Tide times
Ski Reports
Emergency Number
Business Profiles
Facebook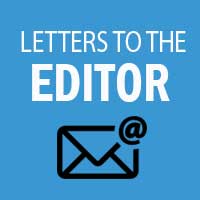 Letters To The Editor
This section is where you can share your story and express your opinion with our viewers.
---
WWTP – the defining issue

Published: 26 Sep 2016
Author: Alan Tayor
---
Whanganui's Waste Water Treatment Plant – the defining issue for the 2016 election.
It is now most apparent that the current local body election is all about the Waste Water Treatment Plant contracted by our outgoing Council. Other matters are important but the immediacy and magnitude of this is critical.
The community, and the Council, are divided on the matter.
Irrespective of one's view that this Council should/should not have made this decision, it will stand unless reviewed.
If voters are as concerned as I believe them to be about the signing off of a $42 million plant with an annual plant operating cost estimated at around $6 million, they have but one option. They can elect a council and mayor that have the weight to reconsider the appropriateness of the accepted design and its affordability. This means nothing less than a vote for Alan Taylor as the only credible mayoral option backed by the Whanganui Beyond 2030 team of David Bennett, Murray Cleveland, and Graeme Young. We will need the support of Charlie Anderson, Dave Hill, Philippa Baker-Hogan, and Rob Vinsen to achieve this turn-around. Without these as Councillors and Taylor, as Mayor, the project will most likely proceed.
To pay for this, without significant assets to sell, consider what the projected rate rises must be, unless there are huge cuts to many other council services if this plant proceeds? It is designed for industries that are saying they do not want to be in it. If they do not join, it is designed for industries that are extremely unlikely to come to Whanganui. In the very likely event that it will never service another large meat processing plant, it is overly complex and large enough for a city eight times the size of Whanganui. Furthermore, there has been enough official engineering scepticism voiced to cast doubt on the plant being trouble free.
The bottom line, Whanganui, is that it Council voted the scheme through without recognising that the gun held to their heads was loaded with blanks. In this crazy political version of Russian roulette, voters have two options:
Either, recognise that the next round is a blank and we can dodge the bullet. Vote for Council candidates who say they will review the decision and Taylor for Mayor to ensure this.
Or, spin the chamber, make sure the next shot is live and try to survive the alternative.
Alan Taylor ... 'Whanganui Beyond 2030'
Mayoral & Council Candidate
By Commenting Below you agree to the Terms and Conditions found here