Search
News & Editorials
Daily Columns
Tide times
Ski Reports
Emergency Number
Business Profiles
Facebook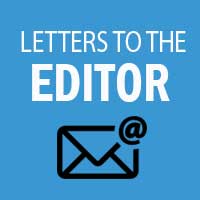 Letters To The Editor
This section is where you can share your story and express your opinion with our viewers.
---
WWTP - The Need To Re-Consider

Published: 30 Jun 2016
Author:
---
WWTP - The Need To Re-Consider Current Proposal
Lyn Provost, Auditor General, noted in her 2013 inquiry into what went wrong at the Kaipara District Council when their Wastewater Treatment Plant ( WWTP) escalated in cost from $8M to $63.3M over 15 years.
"KDC relied too heavily on its professional advisers"
She also said " there is a need for members of a governing body to have the courage to keep asking questions until they understand what they are deciding "
These are words that, as a Whanganui District Councillor, I pay attention to.
What we are facing here in Whanganui is the most pivotal financial issue that has struck this community in its history and what is decided by Council will have an effect for a generation. Council has decided, by majority decision, to build a $41.5M replacement plant, which has a lifecycle cost of over $100M. Council debt is expected to rise to $126M to pay for it. Average rates are expected to rise 15.20% over the next three years. When the plant is completed in 2018/19 the residential pan tax is expected to rise from the current $331 per household to $407pa per household. The trade waste scheme levy paid by the six contributing companies is expected to rise from this years $1.755M to $4.5M pa. (Annual Plan 16/17). Most importantly, any reduction in the Trade Waste levy will need to be added to the Pan Tax.
Council thought it had it solved by spending $23M on the MWH designed plant in 2007 – but it never worked as it was supposed to. Council took a lawsuit against MWH. A mediated settlement has been made – but no fault has been admitted by either party.
The councillors, of 2003- 2005 (only three are still on Council – I started in 2008) took advice from professional advisors, and this advice proved to be problematic.
I think that I would not be performing my role as a councillor if I did not believe that problematic advice cannot be repeated.
When Council approved the Cardno Designed replacement plant on 29th April 2013 the capital cost (capex) was $18.79M and the operating expenses (opex) were expected to be $1.93M pa. We are now at $41.5M capex, $5.4M pa opex. There are several sound reasons for this increase though. New plant has been added as the tolerance for risk was exhausted during the horrific summer of 2012/13, and certainty in the cost of sludge disposal is necessary.
But, all this has changed now, and that is why I have withdrawn my personal support for the $41.5M Cardno scheme.
The two major industrial users, AFFCO and Tasman Tanning, have advised Council that the new scheme is unaffordable for them and that they cannot take part as it is proposed. There is the prospect ahead that building this $41.5M plant will place an unaffordable financial burden on this community. Infometrics reported in 2012 that AFFCO/Land Meats/Tasman employ 1070 people, and value add over $135M to the Whanganui economy each year.
Essentially, this new plant is an industrial plant. Without the load from the six wet industries in the trade waste scheme, the Cardno designed plant will be capable of servicing a residential population of 300,000. These six industries are 87% of the biological load on the plant, and AFFCO/Land Meats/ Tasman are 85% of that.
Council Infrastructure Manager, Mark Hughes, has advised Council that if AFFCO/Tasman did pull out, only minimal design changes would be made to the new plant, but there would be savings in operating costs.
This advice is in conflict with other consultants who say that without the load from AFFCO/Tasman the old plant could be inexpensively salvaged. In fact, Cardno themselves initially in their first report in November 2011, advised an upgrade of the old plant at a cost of $1.37M that would get the plant to meet the resource consent conditions. This report never came to the Council table. AFFCO have put forward a scheme that is about 50% of the Cardno designed plant cost. They initially put this proposal to Council over two years ago, as well as asking the question. "If we put in our own plant, what would the concession be for making that investment" Their frustration is understandable in that they have only ever had the answer from Council "we still don't know that".
Certainly, without AFFCO/Tasman, the $9.3M Thermal Dryer would not be justified – 85% of the sludge results from the industrial load. Only one clarifier would be necessary instead of the two as designed, and there would be other design changes also that would bring the capital cost down substantially.
The way forward is to work with the Trade Waste users in making the design changes, if any, that are needed. This means listening and independently evaluating their proposals and coming to a mutual conclusion.
However, AFFCO/Tasman must not be allowed to unreasonably delay this scheme and that means a Memorandum of Understanding needs to be signed by the parties urgently - before a plant construction contract is signed.
Council also needs to financially model a scheme without AFFCO/Tasman participation, or with a reduced load from them due to pre treatment. The financial burden that would be placed on the ratepayer if the $41.5M scheme proceeds without AFFCO/Tasman, needs to be revealed. It threatens to be unaffordable, and Councillors cannot make a valid decision to proceed without knowing the answer.
AFFCO/Tasman are critical to how the scheme is shaped and without them in agreement, and without totally understanding the financial implications of their withdrawal, it would be reckless of Council to proceed to construction.
Cr Rob Vinsen Whanganui District Councilor, member of the Wastewater Advisory Group
FOOTNOTE:
The update is that today (30th June 2016) the Council passed a resolution today that not only adopted the ANNUAL PLAN but also added the proviso that the alternate proposal put forward by AFFCO would be evaluated and reported back to council.
By Commenting Below you agree to the Terms and Conditions found here