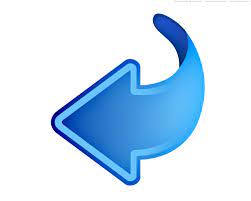 View More News Items
Pilot Training Academy
26th Oct 2021
PILOT TRAINING ACADEMY

With the announcement that 400 students will be allowed into the country next year, there will be interest in how many get allocated to the Pilot Academy here in Whanganui.
Press Release:
The New Zealand International Commercial Pilot Academy welcomes today's announcement that 400 international pilot training students will be able to enter the country next year.
NZICPA chief executive Phill Bedford said, "This is a major boost for Whanganui's economy, for NZICPA and for New Zealand's aviation training industry as a whole.
He said, "We are delighted that the government is supporting this important industry. Now we can get back to normal operations after 18 months of border closures.
"This announcement secures a significant number of jobs in the region, and puts us back on the path to growth".
Mayor Hamish McDouall said, "This is very good news from the government. We've lobbied hard to get this decision over the line as we're confident the NZICPA has the potential to make a strong contribution to the local economy, creating employment and providing a return to ratepayers."
"This is a well-managed, well-governed business and the staff and students are a credit to the academy and our district."
NZICPA will work with the Ministry of Education to determine how many of the 400 can be allocated to NZICPA. "We have the ability to commence training for more than 100 international student pilots during early 2022 when border access is enabled," said Mr Bedford.
NZICPA will also work with officials and the local community to ensure that students can be safely integrated into Whanganui. All students will need to be fully vaccinated and follow all the government's managed isolation requirements.
Once the students have passed through the government MIQ facilities, they will be housed in NZICPA's special purpose accommodation facilities. "At this stage we do not know exactly when the students can arrive, but we are hoping for around the March to June period."
"I would like to thank the council for its continued support of the pilot academy through these tough times." said Mr Bedford.

ADDITIONAL INFORMATION
The New Zealand International Commercial Pilot Academy has generated $12.5m in revenue since commencing operations at the Whanganui Airport in July 2016. 75 international students have contributed to the community culturally, socially, and economically. The overall economic benefit to Whanganui from international education alone is estimated at $57.5m. NZICPA has also contributed significantly to operations at the Whanganui Airport and the Council is satisfied the Company has exceeded the original strategic intent. NZICPA has significant agreements in place, has 92 international students enrolled and will continue to make a substantial contribution to the Whanganui District Council Economic Development Strategy.
Link to Government announcement - https://www.education.govt.nz/.../border-class-exception.../